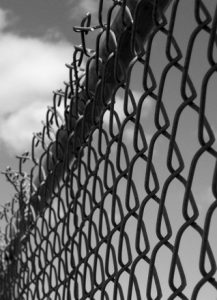 Imagine this: You get to see your mom every Saturday and Sunday from 10am to 2pm and only your fingertips can touch through the steel fence. Is she imprisoned? No, actually friends tell you that you are one of the lucky ones to be able to see your mom at Friendship Park on the weekends. Friendship Park is a bi-national beach park, located on the US-Mexico border in San Diego-Tijuana. Families who are separated due to immigration issues are known to travel long distances to meet at Friendship Park to see loved ones.
Living in the United States as an undocumented immigrant is a risk that approximately 11 million people take daily. Why do people take this risk? While reasons vary, one contributing factor is that before President Trump took office, ICE agents generally would not deport an individual unless they had a criminal record, posing a threat to society. However, 2017 has seen an aggressive change to deportations resulting in many being deported who have no criminal record. 
What is the process an individual can take to change his or her status to avoid the situation families who meet at Friendship Park find themselves in? One possible solution is to apply for a Green Card.