As she stared at the computer screen she could not believe her eyes. Her shock changed to tears of joy that poured down her face and clouded her vision. Imagine, Natasha from Russ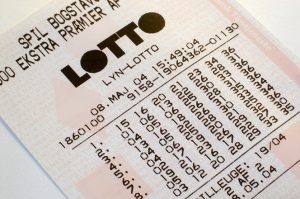 ia living in Westchester, New York! This fantasy just became a reality as Natasha struggled to comprehend that she was one of the lucky Green Card Lottery winners! Next stop, law school at Pace Law School in White Plains, NY.
Holding the winning lotto ticket is the ultimate American Dream and thought to be the key to making all your dreams come true. In May, 50,000 individuals will be winners of a different type of lottery: the Green Card Lottery, or Diversity Visa Program. True to its name, the purpose of this lottery is to ensure that the individuals who immigrate to the U.S. represent various countries. Countries eligible to participate in the Green Card Lottery are chosen based on data that is calculated for the past five years; and natives from countries that have low immigration numbers qualify for the lottery. The qualifications are simple. An applicant:
must apply during specified dates, usually in October;

must be a native of a qualifying country that is eligible for the lottery that year; and

must meet education or work experience requirements.
If you can, it is important to file your own application online instead of having someone else do it for you. The entry is free. Filing yourself will help you to avoid becoming a victim to a dishonest company. Some companies will offer to submit your application for a fee, but then they will hold your confirmation number until you pay more money. If you do get assistance, make sure you are there in person to get a printed copy of your application number. You must keep this number to check on your application. Winners are NOT notified. To find out if you won, you will need to check online using your confirmation number.
Although the application is relatively easy, ONE mistake will disqualify you, even if you are a green card winner. To avoid mistakes, make sure to read the directions carefully and watch the online instructional video.
If you do not want to wait a year and half to find out if you are 1 of 50,000 winners, you can always get a Green Card through the traditional application process. The process varies, depending on whether you currently reside in the US.
Eligibility for a green card falls into four categories, although the first two are the most frequently used. The first two categories are based on family and employment, where a petition is filed on your behalf. The third and fourth classes are Special Classes of Immigrants and Humanitarian Programs. Failure to submit the proper documentation can result in your application being denied and not all denials can be appealed. So, it is very important to file an application correctly the first time. If an appeal process is available to you, generally it must be done within 30 days.
We at The Claro Law Firm understand the fear that stems from the uncertainty of the political climate we are living in. There are daily news stories of people facing deportation. These stories include doctors and longtime residents of our communities. Do you feel confused on the next step you should take? Call us today to talk to an experienced Immigration attorney. Being represented by the best immigration lawyers will give you confidence that you are on the right path leading to the American Dream. The Claro Law Firm serves Westchester County including Rye, Elmsford and Sleepy Hallow, New York. Immigration lawyer, Elisa Claro Esq. is waiting to help you with your Green Card. Contact The Claro Law Firm online or by phone at 917-300-3334.
To read full details and instructions regarding the Diversity Visa Program, visit The U.S. Department of State website.