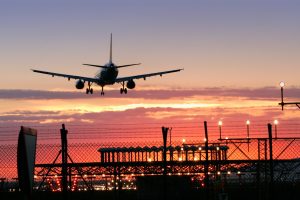 Maria knew someday she would receive this phone call.  Like all bad news, you never think today will be the day.  But, today was Maria's day. Her dad is terminally ill with cancer and today's phone call revealed her father had taken a turn for the worst and time was of the essence.
Only once had she met her father face to face at Friendship Park. Their encounter was through steel bars and they connected by a light brush of their fingertips.  
After her divorce, Maria's mom had moved to the U.S from Mexico.  Maria was just a baby and her older brother Gustavo was a toddler at the time.  Although Maria nearly lived her entire life in the U.S., she is an undocumented immigrant. A spark of hope ignited in Maria when President Obama instituted the DACA program.  Maria learned of a nonprofit immigration legal service provider through a referral program at her high school in Bronx, NY that helped her apply for DACA. Before long she had a social security number and got a job.
Gustavo was always the hasty and spontaneous one out of the siblings.  When Maria told him of their dad's illness, he immediately wanted to go to Mexico and spend time with him.  However, the question arose, how would Maria's DACA status be affected if she traveled to see her father?  And what of Gustavo?  Though Maria had begged him to put in his DACA application, he chose to spend his time with friends and never submitted the paperwork.
DACA has a provision that allows for travel out of the country, as long as it is pre-approved.  It is akin to asking for permission to travel. This approval or permission process is referred to as Advanced Parole.  Advanced Parole is granted based on the satisfaction of one of three categories or grounds: humanitarian, employment, and educational.  
Humanitarian purposes include travel for medical treatment, to visit a relative who is sick or to attend a family members funeral service.  Educational purposes include circumstances like a semester abroad or academic research.  Whereas, employment purposes include events like assignments abroad, interviews, conferences, training, or meetings with overseas clients. Advanced Parole is not granted for vacation purposes. 
What happens if a DACA recipient leaves the country without approval of Advanced Parole? The consequences are serious because doing so would automatically terminate a person's deferred action under DACA. So, in Maria's case, she would likely qualify for Advanced Parole under the humanitarian reason since her father is ill and her purpose in traveling is to visit him.
What of Gustavo?  He was frantic.  He came up with the idea of applying for DACA and at the same time applying for advanced parole.  Gustavo reasoned this would save crucial time.  But, under the current laws filing both forms at the same time is not allowed.  After learning of this, Gustavo next thought of submitting his DACA application and traveling to see his dad before his DACA status was approved.  This would be considered unauthorized travel outside of the United States and would make Gustavo ineligible for DACA because his travel interrupts continuous residence in the US. In addition, there is a high likelihood that Gustavo would not be permitted to re-enter the U.S. So, it is important to do the DACA and Advanced Parole process correctly.
Do you have immigration needs, such as the desire to spend a semester abroad?  Or perhaps you meet the DACA qualifications, but have never applied.  Today is the day to take action!  The Claro Law Firm can assist you with your immigration needs.  Elisa Claro is an immigration lawyer and immigration attorney who provides immigration services to Westcheser County, including Irvington, Mount Kisco, and Bedford. The Claro Law Firm is waiting to help you. Call us now at 917-300-3334 or visit us online.