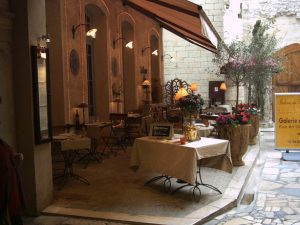 Emilia is a successful owner of a 5-star Peruvian restaurant in Port Chester, NY located in Westchester County. Her world famous head chef, Toby, studied under a renowned Peruvian master chef and has encountered an unexpected event. He will not be able to work for one year or more. What is Emilia to do? Its not like she can find another chef to replace Toby in the Yellow Pages. Toby has special qualifications and finding a suitable U.S. replacement will be difficult, if not nearly impossible. A temporary U.S. work visa (H2B) may be the perfect solution for Emilia.
An employer-sponsored temporary US work visa, H2B (H-2B), is one of six of the H visas. The H visas are appropriate for a situation where an employer has a temporary U.S. job and cannot find a suitable or qualified US employee fill the position. In this case, the employer will locate a willing, able and qualified foreign national for the position and will petition for him or her to come to U.S. to work temporarily. The five other H visas are: H1B (H-1B), H1C (H-1C), H2A (H-2A), H3 (H-3) and H4 (H-4).
In particular, the H2B visa is a non-immigrant visa for a foreign worker who will be employed with a temporary or seasonal non-agricultural job in the US.