On April 13, 2013, governor Andrew Cuomo appointed Sheila Abdus-Salaam to the Court of Appeals. She made history as the first female African American appointed to the highest New York court. Her legacy will forever be etched in the words she spoke from the bench she earned an appointment to. In 2016 she handed down a landmark decision in which she granted a non-biological parent from a same sex partnership custody and visitation rights. Re Brooke S.B. v. Elizabeth A. C.C, commonly known as the "same-sex partnership child custody case".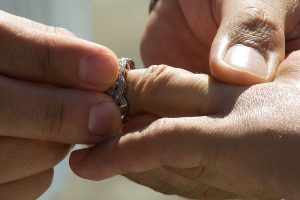 Sheila Abdus-Salaam ruling is so important because it is consistent with the times. For example, prior to 2013, U.S. Citizenship and Immigration Services (USCIS) did not acknowledge same sex spouse petitions and applications. However, in July 2013 that changed when the Secretary of Homeland Security issued a statement that USCIS would, effective immediately, recognize same sex spouse immigration and visa petitions in the same manner and with the same privileges as couples engaged in a heterosexual marriage. The 2013 acceptance of same sex marriages applies to asylum, employment-based petitions and other types of applications and petitions.
What rights does this statement provide for individuals in same-sex relationships? It opens many doors. For example, a United States citizen engaged to a foreign national can file a fiance petition. The petition will provide a much easier way for same sex couples to arrange a marriage requiring overseas travel. Also, a US citizen married to a foreign national can sponsor their spouse for a family based immigrant visa. Even if a married couple resides in a state that does not recognize same-sex marriage, a US citizen is still legally eligible to file for a federal immigrant visa for their spouse.
Are you engaged or married to someone of the same sex? The Claro Law Firm has experienced immigration lawyers that will help and represent you when applying for immigration services. With the nations current political climate, our future rights are unsure. Take action now! If you are in a same sex relationship and qualify to take care of your partner's legal status, contact us. The Claro Law Firm serves Westchester County including Rye, Elmsford and Sleepy Hallow, New York. Immigration lawyer, Elisa Claro Esq. is waiting to help you with your Immigration needs. Contact The Claro Law Firm online or by phone at 917-300-3334.
To read full details and instructions regarding same sex marriage Immigration rights, visit the USCIS website.