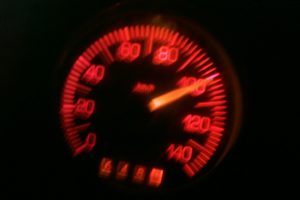 Excitedly, Esther walks to her mailbox eager to get her new cell phone case she ordered from Amazon. Flipping through her mail, she sees a letter from the New York State Department of Motor vehicles (DMV). Curious to see what the letter says, she drops everything and rips it open. WHAT?! A Notice of Driver's License Suspension? How can this be? Quickly she thinks, I have only gotten two tickets, one New Rochelle NY Speeding ticket and one Cell Phone ticket in Bedford NY. What now?
You may have heard people say that after a certain amount of time points come off, or fall off your driver license. This is not true. The reality is that points stay on your license, or driving history FOREVER. Yep, once accrued, those bad boys are there to stay as a big ugly smudge on your pristine driving abstract.
Points accrue to your driving record through traffic violations. Each traffic violation, or traffic ticket, if you will, has points assigned to it. The New York State DMV is responsible for assessing points to the violation and is referred to as the NY Driver Violation Point System. It gives the NYS DMV a way to identify and take action against high-risk drivers.
In order for points to be added to your driving history, you must first be convicted of the accused traffic ticket violation. After which, the violation points will accumulate to your license as of the day the ticket was written, not the date you plead guilty or were convicted of the violation.
Although it may be frightening to contemplate the fact that points never fall off your driver's abstract, you can take comfort in knowing that after a certain amount of time the point no longer count against you or towards your total points. In other words, they can only be the boogieman for a limited time. The limited role of the boogieman depends on what is called a look-back period. Look-back periods vary depending on its purpose. For example, for the purpose of license suspension, the NYS DMV has a look-back period of 18 months; for auto insurance increases, the look-back period is three years; and for alcohol related offenses, the look-back period may be a lifetime.
Having to many points on your driving abstract has consequences. The consequences vary and include a higher insurance rates, a New York State DMV assessment and drivers license suspension.
As mentioned before, an insurance company can review your driving record for a period of three year. Upon review, if certain violations are found to be on your driving history an auto insurance company can increase your rates. Insurance companies have their own point systems and may vary from company to company. Moreover, an accumulation of 11 points in an 18-month period will trigger a suspension of your driving privileges; and an accrual of 6 or more points in an 18-month period will activate a NY DMV driver responsibility assessment fee that begins at $300.
All hope, however, is not lost if points have amassed to your driving record. There is a way to combat the negative consequences of too many points on a driver's license. Yes, the boogieman has a kryptonite known as a DMV approved Point and Insurance Reduction Program (PIRP). Otherwise known as a "safe driving course." This six-hour in-person or online course can do wonders including crediting or subtracting 4 points from your driving history. This is especially important if you are faced with losing your license because of too many points. In this case, the 4-point subtraction will negate, or prevent you from losing your driver license. And, if that is not enough you can save 10% on your auto insurance.
Is saving time and money and have little to no points accrue to your driving record your goal? Call us now at 917-300-3334 for a free traffic consultation or contact us online at www.lawredress.com before you make a costly mistake. The Claro Law Firm serves Westchester County, including Peekskill, New Rochelle, Mount Vernon, Port Chester, Yonkers, and Rye, NY. We have the best New York traffic ticket attorneys who will consider the totality of your circumstances and will take into consideration all consequences when resolving your traffic ticket.