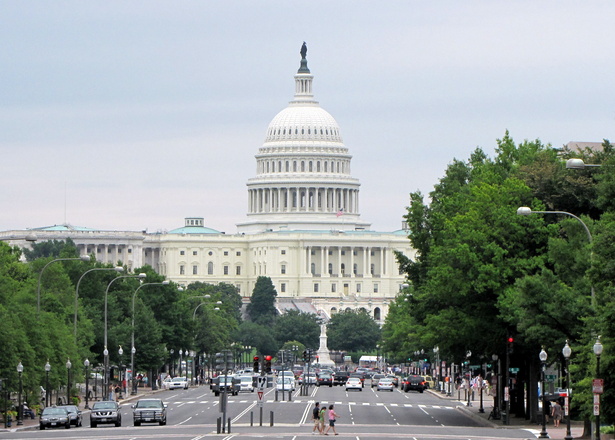 Donald Trump campaigned hard to become president-elect and achieve his goal of becoming the next President of the United States. His entire campaign was controversial, but one idea more so than others caused a divide and issuance of strong viewpoints: immigration.
Pre-election, Donald Trump voiced and advocated his immigration plan that would include building a border wall, suspending visas, deportations and an undoing of prior Administration enactments, such as DACA.
Many undocumented or illegal immigrants were left, and are still, wondering what their future holds: Will Donald Trump deport all illegals? Will Donald Trump's immigration policies affect my job? If Donald Trump ends DACA, what will that mean for me?
Certainly these are valid questions and thoughts to ponder as Donald Trump vehemently advances his would be polices. But has his opinion changed? Lets analyze this question in terms of how Donald Trumps presidency policies will affect Dreamers and DACA.
It is first important to understand what is meant by Dreamers and what is DACA.
Dreamers are unauthorized immigrants who qualify for deferred action initiative because they meet the general requirements of the Development, Relief, and Education for Alien Minors (DREAM) Act.
Deferred Action for Childhood Arrivals, DACA, was enacted by the Obama Administration and allows undocumented persons who came to the United States as children to receive a 2-year renewable deferred action from deportation. One benefit of DACA is that it makes possible work authorization in the U.S. Of course, to qualify for DACA, a person must be eligible. Eligibility requirement include, but are not limited to:
Age requirement (under the age of 31 as of June 15, 2012);

Deadline for entry into the United States (must have entered the US before age 16);

Residency (continuous residency in the United States since June 15, 2007 to present); and

No criminal record
Pre-election, Trump promised to rescind President Obama's Immigration Actions. Donald Trump also vowed to strip Dreamers of work authorizations and protections and possibly deport Dreamers. In a pre-election interview Mr. Trump said, referring to illegal immigrants and deportation, "They have to go." He insisted, "They have to go," even if the deportees have nowhere to go.
What about now? As president-elect, has Donald Trump softened or changed his immigration stance? Possibly.
Post-election Donald Trump has said that he wants to work something out with the Dreamers. In a recent interview Trump said that it is a very tough situation, but that he wants to work something out that will make people happy and proud. He went on to say that he wants Dreamers for our children. He acknowledged that Dreamers can to the United States at a young age, have attended school in the US, have worked hard in the United States and some even have wonderful jobs, but are uncertain of what the future holds for them. However, with this acknowledgement and sentiment, Donald Trump still plans to end DACA.
What will happen to DREAMERS and DACA when Donald Trump takes office? For this answer, we will have to wait and see. Only time will tell.
Will Donald Trump really end DACA for dreamers? The White Plains, NY lawyers at The Claro Law Firm can help answer the numerous questions you may have regarding this complex issue. Our team of experienced immigration attorneys has secured substantial victories for our clients and will guide you through the labyrinth of the USCIS world. Whether you need help with a Resident Alien card (green card), US naturalization (US Citizenship), an H worker's visa or any immigration related matter, we welcome you to contact our office by phone at 917-300-3334 or through our website.