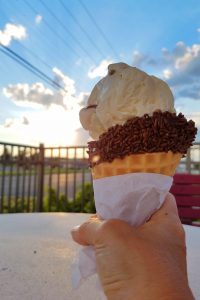 LAWS FOR ICE CREAM TRUCKS?
"I scream, you scream, we all scream for ice cream!"  Did you ever chant this as a child?  Or excitedly wait for the musical sound of the ice cream truck driving through the neighborhood?  Then stare up at the vividly colored picture menu displaying the choices available.  These days even pictures of adorable dogs getting ice cream can be found on social media.
As an adult, it is interesting to learn that there are laws that regulate how an ice cream truck can sell ice cream to the public. At first, this may seem laughable, but these laws are important because, like all laws they create order and provide a measure of safety to the public – especially children.