Generally, an uncontested divorce is the fastest and least expensive way to get divorced in New York State. Partly because the spouses have worked out all the details of the divorce and the defendant has signed paperwork agreeing to the divorce. However, the process is slightly different when a spouse cannot be located. When this happens, extra steps and court filings are required.
A publication divorce is started in the same manner as any other uncontested divorce, by filing a Summons with Notice or Summons and Verified Complaint with the court. Then a separate request is filed with the court requesting permission for alternate means of service: service by publication. What this means is that instead of personal service, service by mail or similar service, the plaintiff (the person filing the paperwork) is asking permission to notify or "serve" his or her spouse by means of a newspaper or journal ad.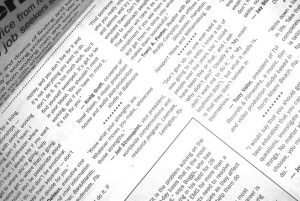 However, before the request for publication can be submitted to the court, the plaintiff must make a good faith effort to find his or her spouse. Documentation of such must be submitted to the court in the form of an Affidavit of Diligent Search and Inquiry, along with a Motion for Service by Publication and Order for Publication.