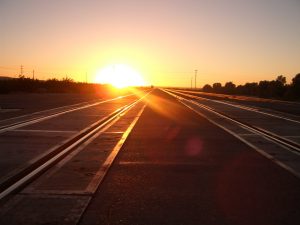 True story. While in Idaho visiting my sister, her and I decided to drive to California to see Mom and Dad. I had been driving for about 10 hours and was about 50 miles from my destination when I was pulled over by a California police officer. For nearly the entire trip the speed limit was 75 miles per hour and in a small narrow section of the highway the speed limit dropped to 50 miles per hour and I had not noticed. Needless to say, the officer gave me a speeding ticket. The issuance of that ticket raised a lot of questions, but no answers. Such as, I have a New York driver license, will this California traffic ticket have an effect on my car insurance? Will any points transfer to my NY driving record? Not knowing what to do, I paid the ticket and took a NYS safe driving course hoping that would do the trick.
Surely many other drivers have the same questions I asked when issued an out of state ticket. The good news? There are answers!
Will points be added to my NYS driving record? The short and sweet answer is no, except for traffic ticket issued in the Canadian providences of Ontario and Quebec. Also, the no points will be added rule only applies to non-commercial drivers. So, commercial drivers (CDL) be extra careful when driving in other states.
Can I still be suspended for an out-of-state traffic violation? Yes. You read that correctly – the answer is yes. Yes, NY driving privileges can be suspended for an out-of-state traffic violation. But, not to worry, this only happens in certain circumstances. One way NY driving privileges can be suspended for an out-of-state traffic is if a driver do not answer the ticket. This means a ticket is issued and a driver does nothing with it. Ignoring it will only make the problem worse. In fact, driving privileges will remain suspended until the ticket is answered. However, this suspension rule does not apply to ticket issued in Alaska, California, Michigan, Montana, Oregon or Wisconsin.
Another way NYS driving privileges can be suspended is by not answering a traffic ticket issued in NYS. Bottom line – answer a ticket that is issued inside NYS or outside NYS.
Can my license be revoked? Yes. Whether under or over the age of 21, driving privileges will be revoked upon conviction of an out of state alcohol or drug related driving violation. The duration of the revocation varies depending on a driver's age and driving history.
Before pleading guilty to any traffic ticket consult with an experienced traffic lawyer. In fact, set yourself up for success by consulting with the best traffic ticket attorney. Hire the best defense possibly by contacting traffic attorney Elisa Claro, Esq at 917-300-3334 or online for a free consultation.  New York traffic lawyer Elisa Claro, Esq. has handled thousands of traffic tickets throughout New York, including Westchester County – New Castle, Greenburgh and Yonkers. Hire the best defense by calling today and let Elisa and her experience work for you.