What does it mean to be default convicted in New York City? What are the consequences of being default convicted? And why should you care?
Being default convicted in NYC can be a very big deal and cause serious headaches for a driver- even for an out of state motorist. But, before getting into the details, it is important to understand the structure or procedure of the courts in the five New York City boroughs: Bronx, Brooklyn, Manhattan, Queens and Staten Island.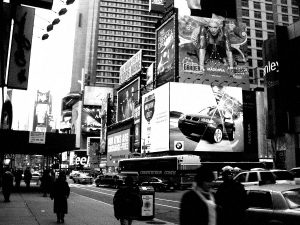 The courts in these boroughs are run by the Department of Motor Vehicles, Traffic Violations Bureau (NYC DMV TVB). Because the courts are run by an Administrative Agency and not the city, town or village, they abide by their own set of rules. The most noticeable difference between a DMV TVB and other courts is that there is no "plea bargaining" or negotiating tickets. This means that you cannot talk to the officer or prosecutor and ask for a parking ticket instead of what you were originally charged with. Rather, every ticket must go to trial. Yes, a real trial where direct testimony and cross-examination will take place. At the end of the trial, the judge will decide whether or not the driver is guilty of the original charge. If the judge decides that the driver is guilty, then points will be added to his or her driving abstract (driving history) and other negative consequences can accrue, like a DMV assessment fee. Click here for a more detailed discussion of the New York State Driver Responsibility Assessment.
When a person gets a ticket, he or she must return the ticket to the court and let the court know whether he or she is pleading guilty or not guilty. When a person fails to do this, he is or she "default convicted" by the DMV court. After a period of time elapses and a plea is not received, the DMV TVB will enter a guilty plea for the traffic offender, "convicting" him or her of the charge. This is the same as entering a guilty plea by paying the fine, or being found guilty by the judge after trial.
Does being default convicted matter? The answer depends on the ticket for which a person is default convicted and a driver's personal goals. For example, being default convicted of a 6-point speed will cause 6 points to accrue to the driver's driving abstract, a $300 DMV Assessment and hundreds, if not thousands of dollars in auto insurance increases. Or, perhaps a person is convicted of a charge that carries fewer points. What is the big deal? It is a big deal if that person holds a commercial driver's license and drives for a living. Those points could possibly but that driver out of a job. How, then, will he or she feed his or her family with not income?
If you have been default convicted, it is not too late to get help. You still have options. To find out more about your options and what can be done after a default conviction click here and immediately contact The Claro Law Firm at 917-300-3334 or online. Elisa Claro, a New York traffic attorney and traffic lawyer has handled thousands of traffic cases and is waiting to talk to you. The Claro Law Firm handles traffic tickets throughout the state of New York, including Westchester County – Mount Kisco, Bedford, and Chappaqua.