In hindsight it was an impulsive and irrational decision, but short of going back in time, the next best thing is to learn from your choices. That is how Shelly felt anyway. She married Dan a week after set met him at Whole Foods in Briarcliff Manor, New York. At the time she was certain that she had found her soul mate.  Now, over a decade later, Shelly was truly in love and wanting to remarry.  Except, she and Dan had never legally divorced.  This was a problem because she was living her dream life in Croton-on-Hudson, New York and engaged to the love of her life.  The bigger problem is that Shelly had no idea where to find Dan. How could she divorce him?
This situation happens more than one may imagine.  New York State matrimonial law (more formally know as New York State Domestic Relations Law) requires a spouse to be notified personally when their mate files for divorce.   What is the process when the estranged spouse cannot be located?  This process is known as Divorce by Publication.  A judge must approve the use of this process. Before this approval is granted, the spouse seeking a divorce, must prove they have completed a thorough search for their spouse. This is done by filing several documents with the court, including an Affidavit of Diligent Search and Inquiry, which outlines all the ways you have searched for your spouse.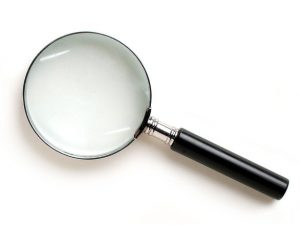 By what methods can you search for your spouse?  There are a lot of different ways to do this. For examples include:
Department of Health. Reach out to the Department of Health to check for a death certificate.  If the spouse is deceased, this eliminates the need for a divorce.  
Department of Corrections can verify whether the spouse is incarcerated.  Should this be the case, depending on how long the individual has been imprisoned, the grounds for divorce include incarceration.  
Social Services can verify whether your spouse is on public assistance.  
Last known address. Visit the last know address because even if your spouse no longer lives there, the new resident may be able to provide helpful information.  
Forwarding address. The Post Office can search for a forwarding address.
Phone directory can be used to try and find a contact number for your spouse. You can then call every number listed for individuals with their same name.  
The Board of Elections should be reached out to for address information.  
Current or previous employers should also be contacted.  
Social media search like Facebook, Instagram Twitter, Snapchat can also be very helpful. Searching for your spouse's family or friends on social media can also help in locating him or her. 
It is vital to keep detailed records of your search.  Remember to record the: who, what, where, when, how, and why of each method you used to locate your spouse. Even though this sounds like a lot of work, the court requires proof that you diligently searched for your spouse.
Has your relationship ended years ago with your spouse and you have moved on, but in the eyes of the law you are still married?  Give The Claro Law Firm a call at 917-300-3334 or contact us online.  The Claro Law Firm divorce attorneys serve Westchester County including Irvington, Elmsford, Tarrytown and Yonkers, New York. Our divorce lawyers are experienced in uncontested divorces and have helped our clients finalize loose ends from the past.  We look forward to assisting you do the same.  Reach out today!