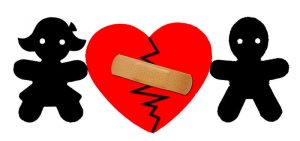 Their love story began as only one could that was written by a romance novel author.  At least Jessica thought so.  Shawn was the tall handsome athletic man she had always dreamed of meeting.  And she – the exotic businesswoman from White Plains, NY.  He watched her from afar as she worked out with a personal trainer at the local Dobbs Ferry, NY gym.  After a whirlwind romance that included live bands and homemade meals  they decided to build a life together and start a family.
She signed for a quaint fixer-upper home at the end of a cul-de-sac with a park in Bronxville, New York.  But just as quickly as their romance blossomed, it seemed to die out. 
How could this happen?  Life is not supposed to crumble before your eyes. After a few conversations where Shawn admitted he could care less, the reality of the situation came down to one word.  DIVORCE.  But what was the next step?  She would need to find the best Westchester County divorce attorney. Or should she do the divorce herself?